Adding Vultr as server provider is fairly easy, head over to vultr.com and login to your account.
Next click on "Account" and press the tab "API", you will find your API key there.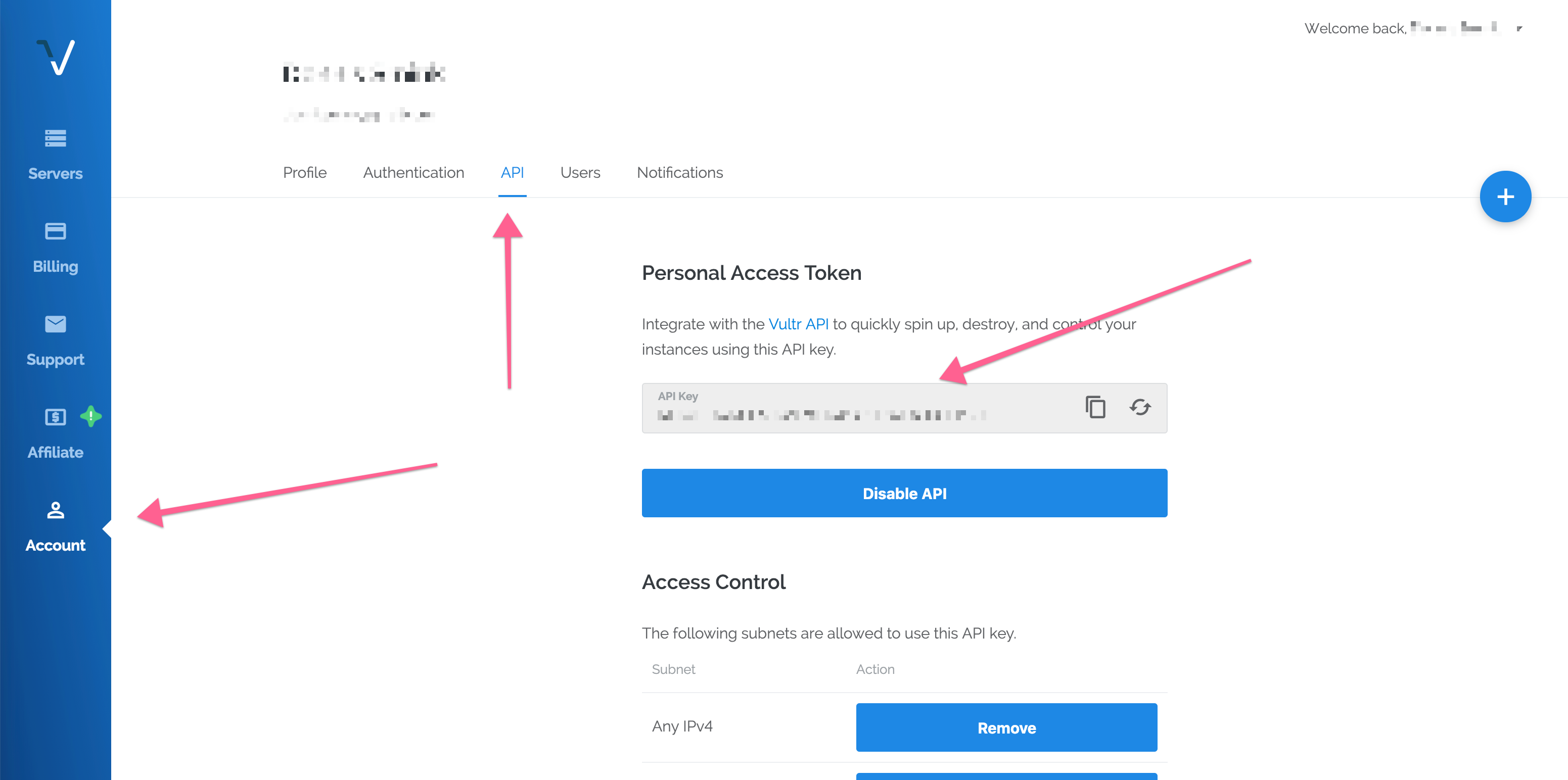 Note: if you want to be extra secure, make sure you only allow the worker IPs from Ploi which you can find here.
Copy this API key to your clipboard and then you can go back to Ploi.io and add it as a server provider in your profile. Just enter the API key and you're all set!