Clone Sites
It is now possible to clone your websites to your other servers, it will copy over all the files automatically for you. You can clone a website by going to the 'Manage' tab in site level. There you will find a button 'Clone Site' to head over to the clone window. ?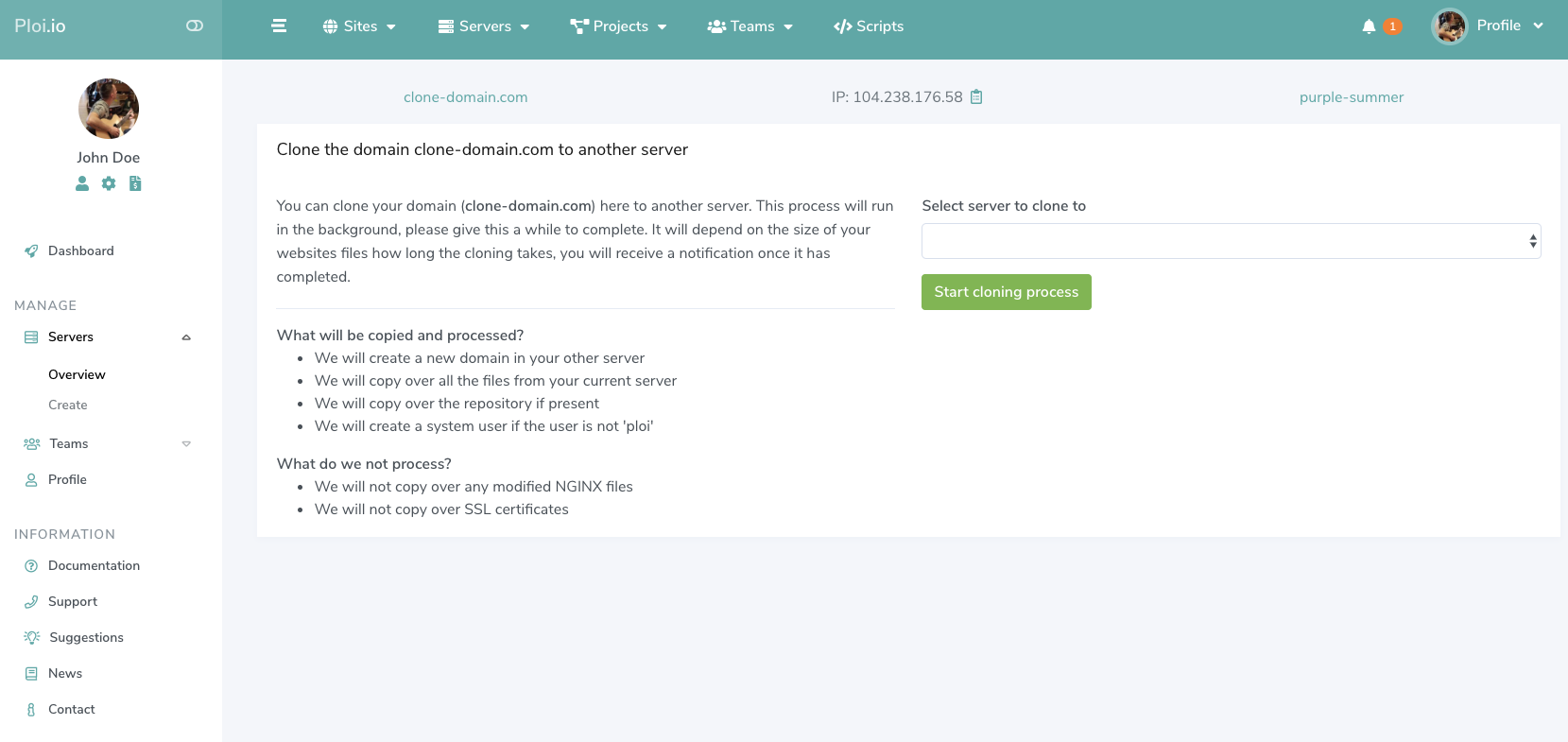 Notification System Update
We have also refactored and updated our notification system. It will now display real time incoming notifications and you are able to clear all the notifications at once. There are also plans to make the notification system more customizable so you can completely manage the notifications you want to receive.