When you have an active automatic subscription, you will first need to cancel this subscription. Don't worry you can safely cancel this subscription, your plan and expire date will still stay in place.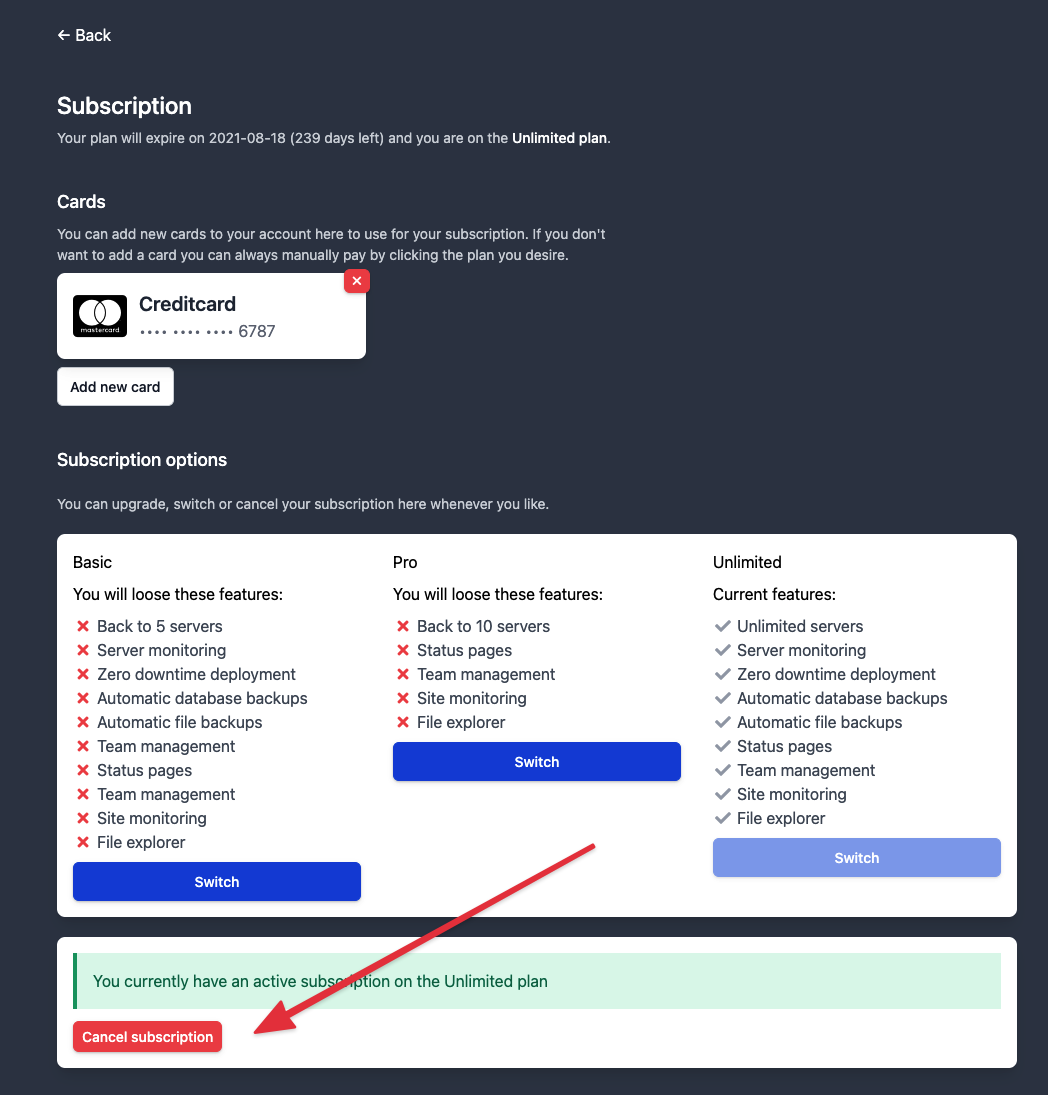 After cancelling, you will see the plans again. Select the plan you desire and press "Manual payment":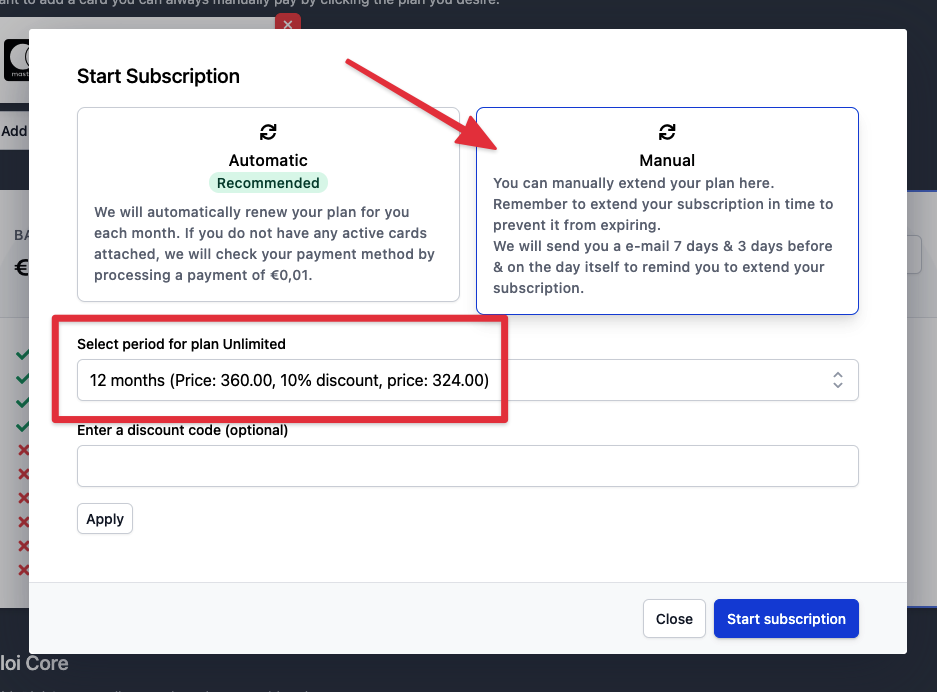 In here, you'll be able to select the desired months. When you checkout for a whole year you get a discount.