With this it is possible to run any application that would also require a .htaccess file. Of course you are still able to run any application without .htaccess, this is what makes the NGINX + Apache2 combination so awesome.


We've set this up so the NGINX server is still your main web server, and Apache2 is running as a proxy. Basically nothing is different except another layer has been added to the stack.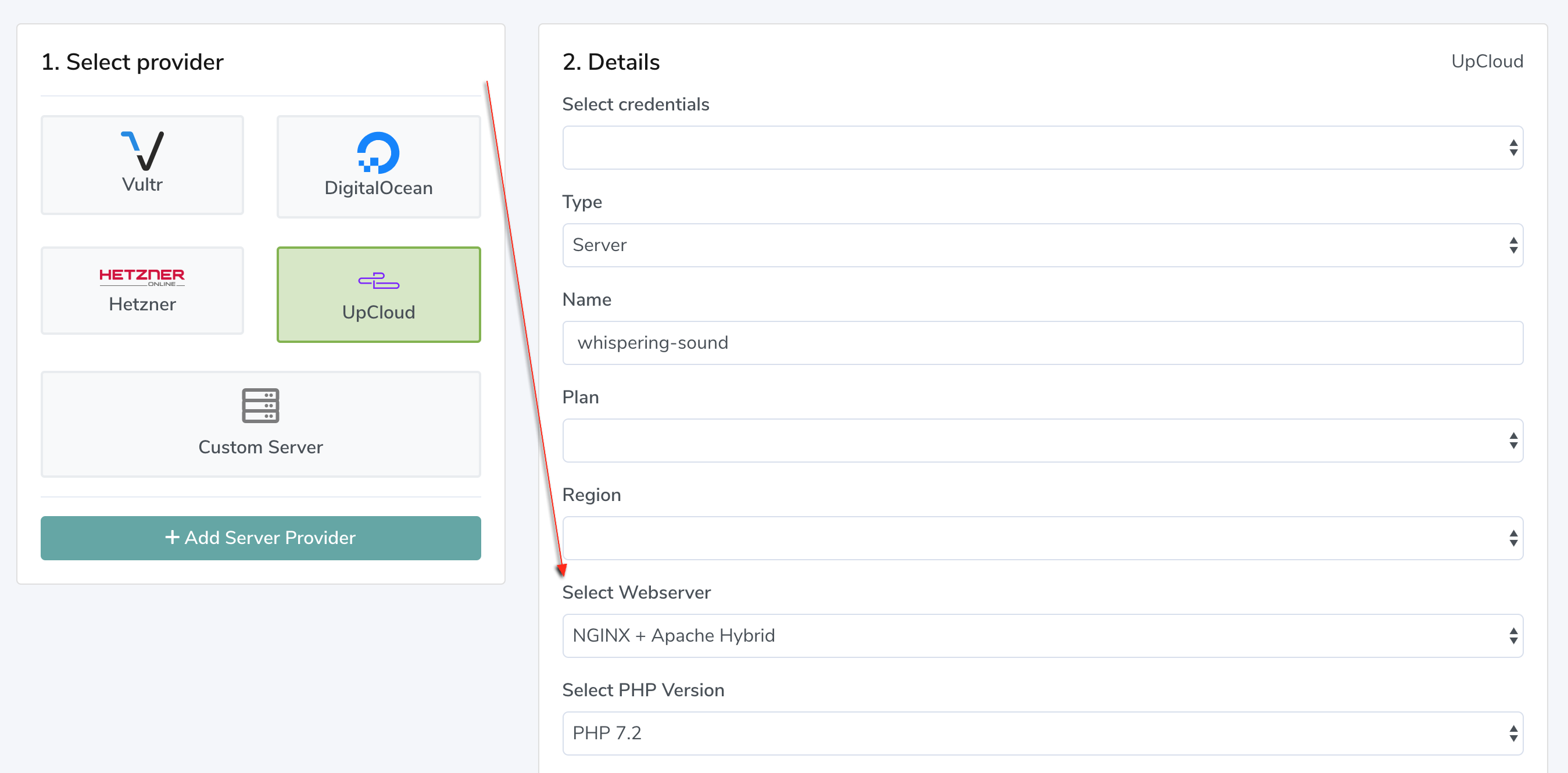 To use this functionality, create a new server and select "NGINX + Apache2 Hybrid" as web server type.

Note: It is currently not possible to upgrade an existing server to this configuration. If you are in need of .htaccess support, we recommend you provision a new server and select the "NGINX + Apache2 Hybrid" web server type when creating a server.