It has been a few weeks after we released the awesome panel update, and yet again we are back with awesome updates.
We now support LetsEncrypt wildcard SSL! 🎉 Supported drivers for now are Cloudflare, DigitalOcean & Linode. With Linode it is good to know that requesting wildcard SSL can take up to 15 minutes as their DNS system processes each 15 minutes.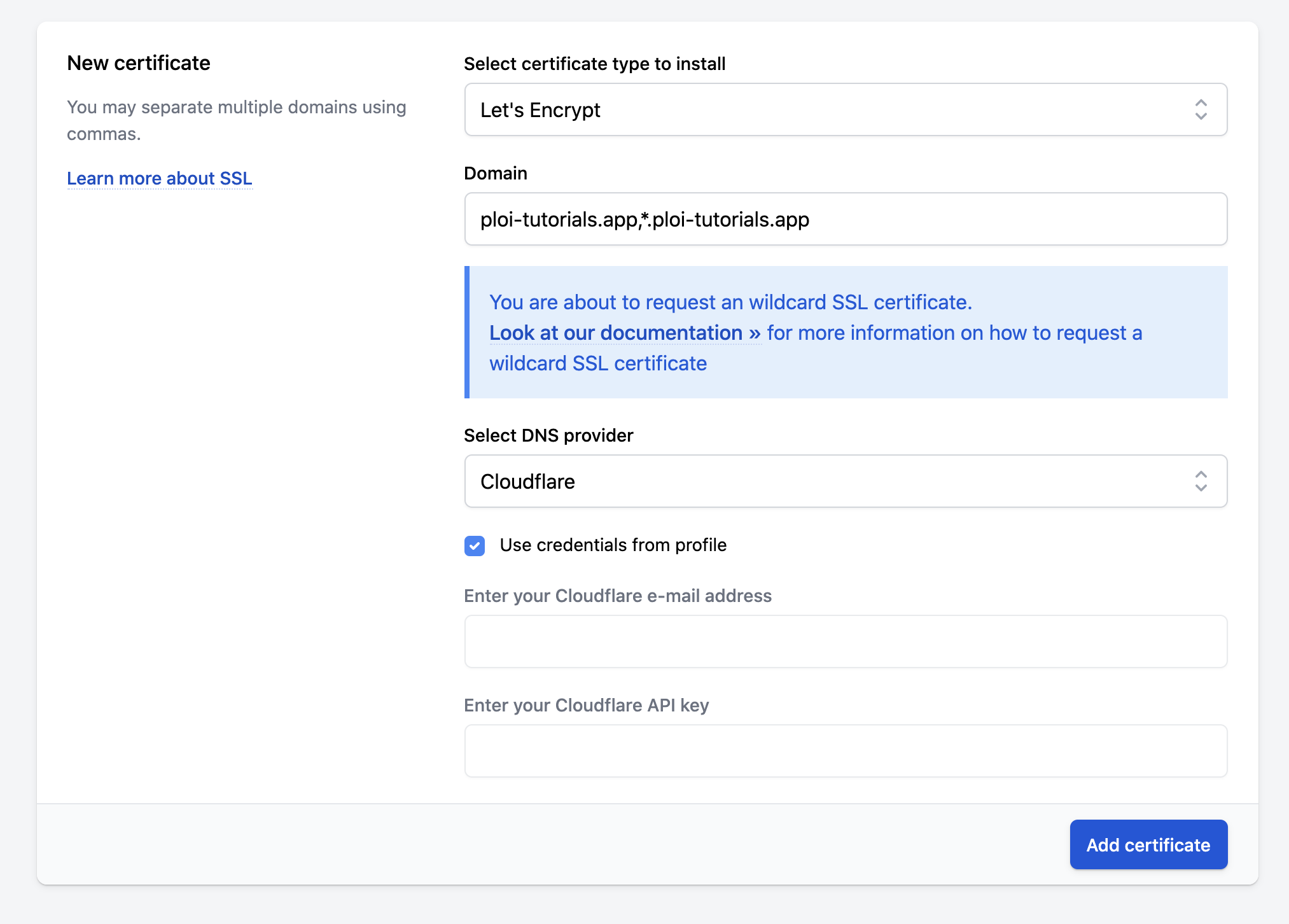 Besides this great update we have another big item to share: we established a new partnership with Linode 👏 We are planning on adding awesome features for this specific server provider as well as other partnered server providers on our system, we will share more about that in the near future.


Changelog
[Added] LetsEncrypt wildcard support 💪
[Added] Linode as official partner (https://ploi.io/links)
[Added] Arrow navigation in search results when pressing "/"
[Added] More keyboard shortcuts to navigate in panel, press "/" to see which shortcuts are available
[Added] Completely new onboarding experience view for new users
[Added] Ability to purge cache when using Cloudflare (In DNS tab)
[Added] Logs when enabling, flushing or disabling FastCGI cache module
[Added] {FLUSH_FASTCGI_CACHE} variable for deploy scripts to flush the cache after deployment
[Added] UpCloud now also supports Ubuntu 20.04
[Added] Documentation link to sidebar
[Added] Ability toggle if a new system user should have sudo or not
[Progress] On translations, we're still looking for more translations: https://github.com/ploi-deploy/ploi-translations
[Progress] On responsive, we still discourage to manage server through mobile, however we have made big steps in making the panel more responsive
[Fixed] Encoding on server logs reading, sometimes an unknown format is returned which we convert properly now to read
[Fixes] Since the release of the new panel a lot of small UI things have been changed/updated according to user feedback, we're satisfied with how it is now. There still might be some small labels or texts that are wrong or misplaced, let us know if you find any and we'll update that right away. Thanks so much for your support & feedback on the new panel release! 💙