Over the weekend we silently released the dark mode for the Ploi panel, we did this so we could iron out any trivial glitches and bugs. We're not done yet - but a big step has been made and it is usable ?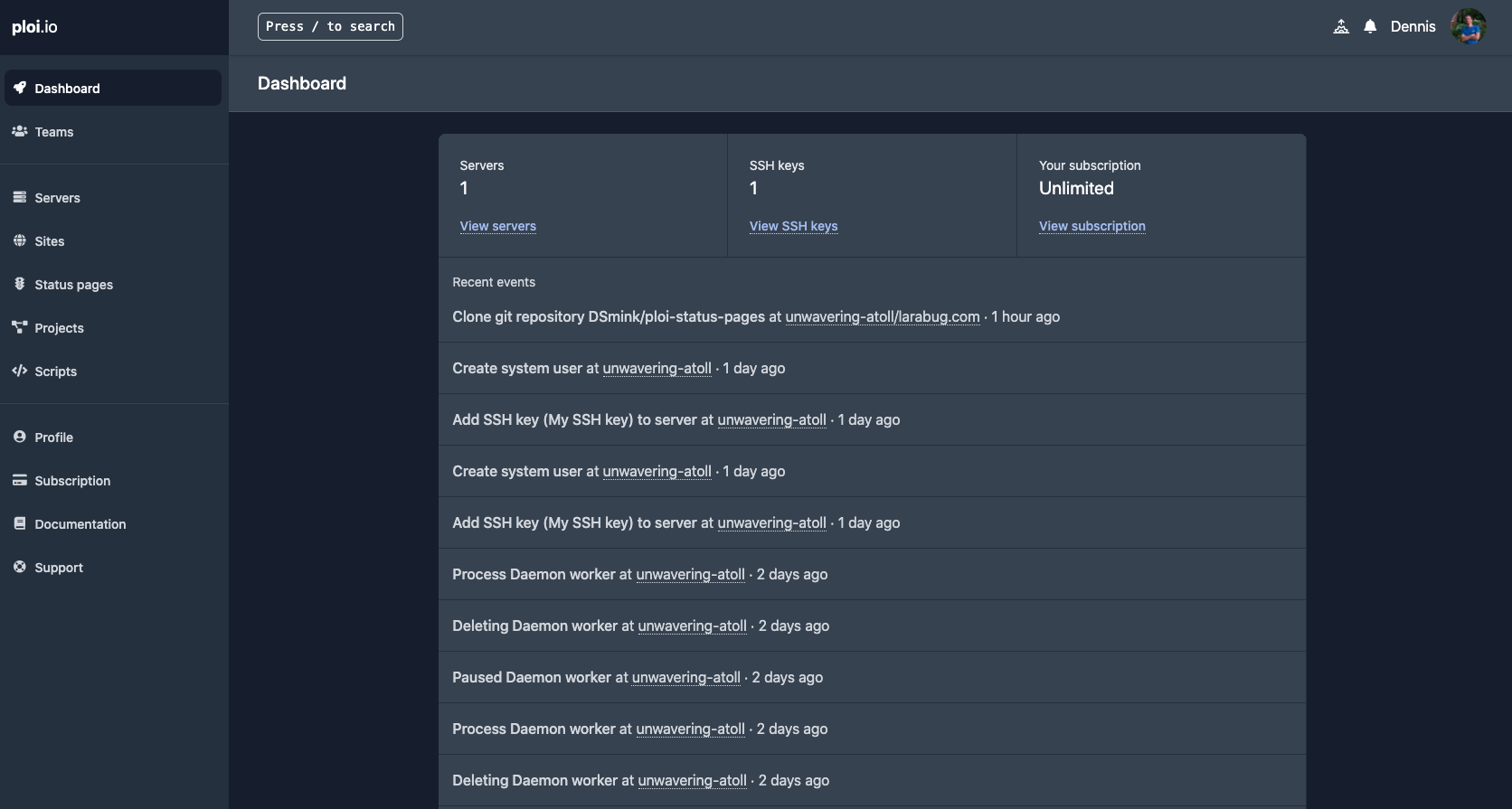 Switching mode is fairly easy, just press the moon at the top right to switch forth and back. You can also head over to your profile to select a third option: "automatic". This will use your browsers preference, if it is in dark mode, Ploi will come along with your preference automatically.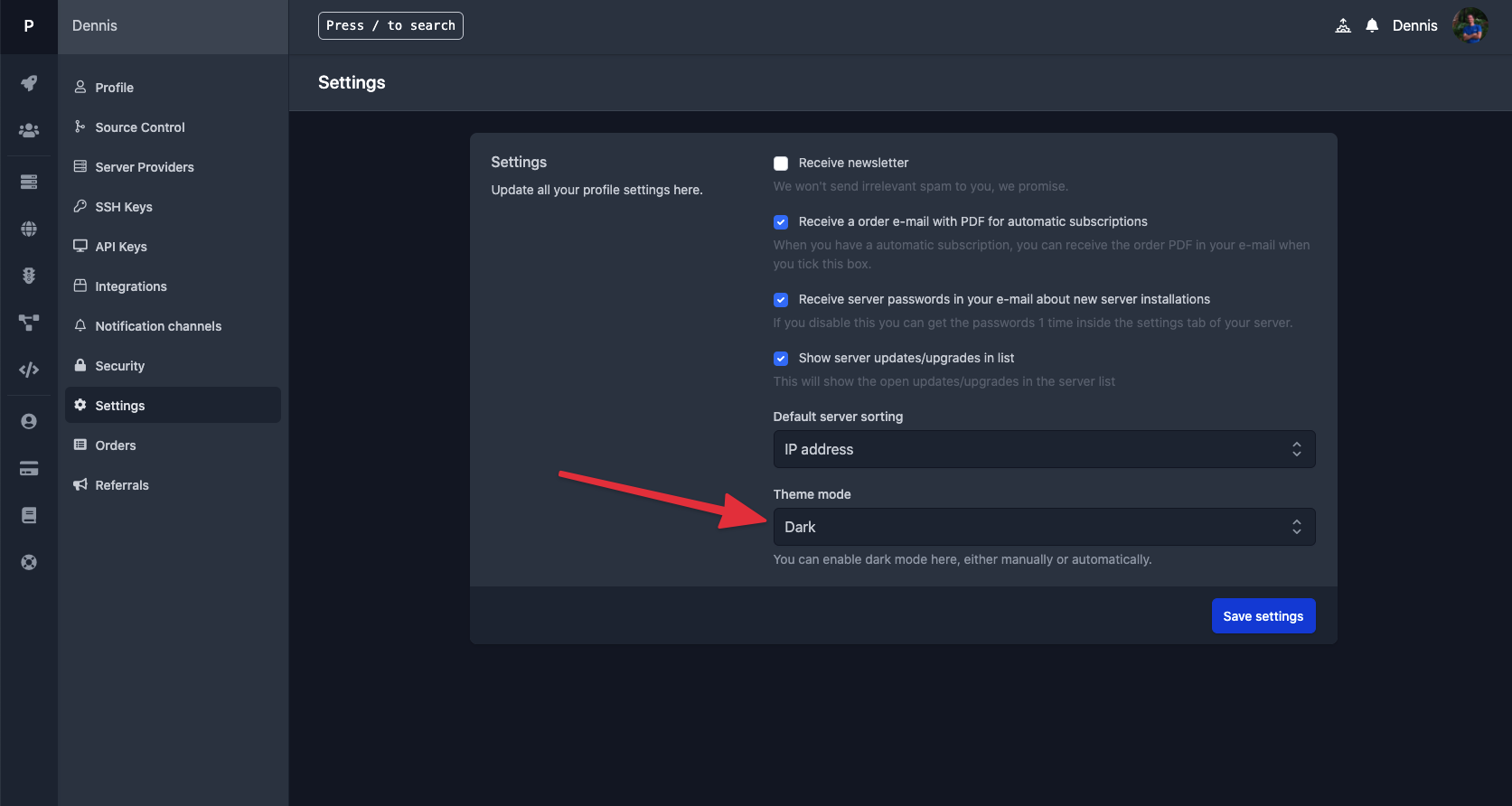 Be sure to let us know if you run into any design issues so we can solve these accordingly.
Besides the dark mode, we've also worked on the responsive design which is coming along very nicely. However we still advice you to not do any heavy server management stuff on mobile, it is nice to have the panel available in mobile as well.
Changelog
[Added] Dark mode ? ?
[Added] Amazon T3 plans
[Added] Ability to read key & CSR for certificate requests
[Added] Security updates label on server index will only show if there are security updates to do
[Changed] Laravel tab improvements
[Updated] Nextcloud version 19 & installation improvements
[Fixed] PHP tab had some issues when switching PHP version, is now being picked up correctly
[Fixed] Added fallback for LE certificates if any old traces where left
[Fixed] PostgreSQL 12 is now being installed for Ubuntu 20
[Improved] Subscription page with features you gain/loose when upgrading/downgrading
[Improved] Responsive panel design
[Started] Development has started on backup configurations per profile (so you can easily select a configuration if you want to backup a DB or site) - https://roadmap.ploi.io/b/panel-requests/global-backup-configuration
Changelog languages
Changelog API