Past week quite a few things have been added, changed and updated. One of the bigger updates is UpCloud support which we released a few weeks ago.
This past week we have added Hetzner as supported server provider, this way you can easily create servers with Hetzner.
Server Builder
The server builder screen has been updated as well, we now display the logos of the provider. There are more changes coming soon to the server builder to allow more flexibility to creating your own personal server.
Database Backup
The database backup window now also has another field where you can exclude specific table names that you do not want to include in your backup. This can be extremely handy if you don't need specific log tables to be backed up to speed up your backup and make it more lightweight.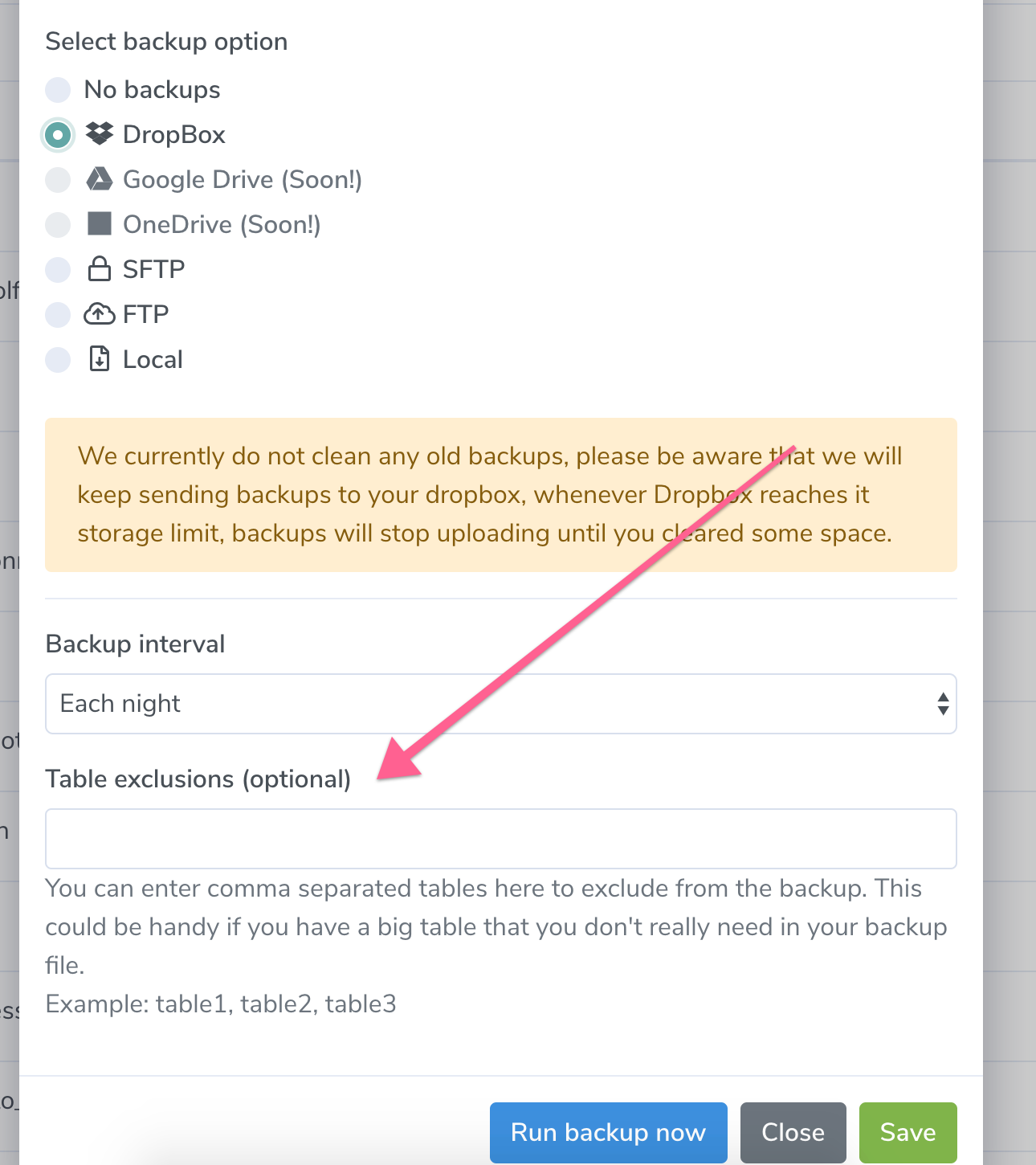 Last but not least, HAPPY NEW YEAR! We would like to thank everyone for believing in us and providing feedback. We have a lot upcoming for 2019 (see our roadmap) which is great!
DISCOUNT!
Use this discount code HAPPY-NEW-YEAR to get 15% off your plan subscription. This code is valid until the 5th of januari, 2019. Its only usable once and can be used for extending your plan for 2 months maximal.