You can easily create a staging site by just checking the box "Create Staging Site" when you open "Advanced options" while creating a domain. It is not possible to make an existing domain a staging domain, if you want to enjoy this feature you will have to delete your old site, and then setup a new domain with the staging feature enabled.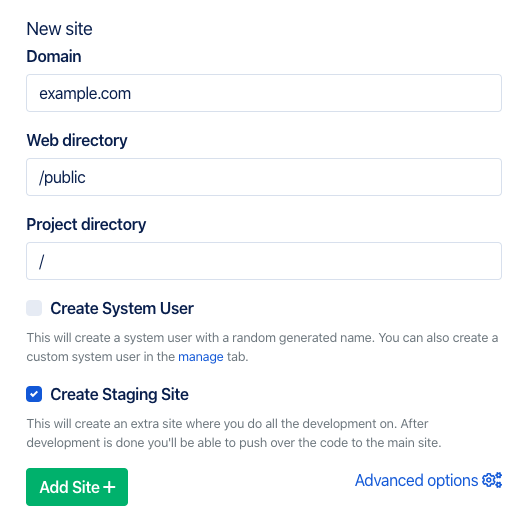 Once you've created a staging site, you will see 2 new sites in the list:

The example.com is indicating it is being staged by the staging.example.com site.