The email server type in Ploi uses the WildDuck email software to make emailing easy and fast. You can create a email server by going to the create server page and selecting the "Email server" type in the dropdown.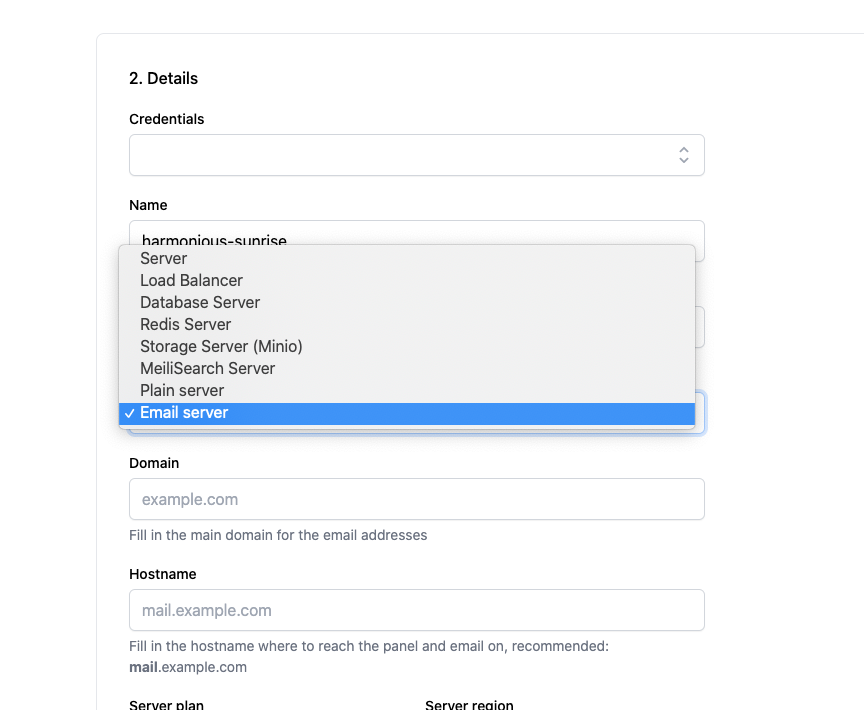 You will be asked to enter 2 additional fields: domain and hostname.
Domain - the domain that is used to end the email with. For example, if you have a domain called examplehosting.com, that's what you fill in here.
Hostname - where the web panel should be available on, what the users should setup for mail clients
After installation has started, you will have to wait for Ploi to get the servers IP address (in case of a provider server, not a custom server). Once Ploi has gathered the IP address, it will notify you to create specific DNS records. When you've done this, you can go to the server and start the actual installation. Ploi will verify these DNS records upon installation.
Once installation has finished, you will be presented with a few additional DNS records that need to be created. You will receive these in your e-mail and they are always visible in the panel.